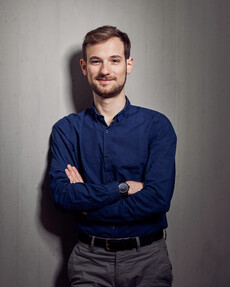 Dr.-Ing. Edouard Fouché
Lehrstuhl
Prof. K. Böhm

Karlsruher Institut für Technologie
Am Fasanengarten 5
76131 Karlsruhe
GERMANY   
Summary
Hello, I am a Postdoctoral Researcher in Data Science at the Karlsruhe Institute of Technology (KIT).

My dissertation, "Estimating Dependency, Monitoring, and Knowledge Discovery in High-Dimensional Data Streams" (Advisor: Prof. Klemens Böhm), defended on July 2020, obtained the highest distinction (Summa Cum Laude). Furthermore, I received the Helmholtz Doctoral Prize 2020 for my Ph.D. work.

I hold a Master's degree in Computer Science from KIT and a Master's degree in Engineering from ESIEE Paris. I have advised 10+ students for their Master/Bachelor's theses and conducted multiple projects with major industry actors (such as Daimler, BMW, IBM, ...). On the side, I am pursuing an MBA at the Quantic School of Business and Technology.

My research focuses on:
Unsupervised Learning in High-Dimensional Data Streams
Correlation Analysis, Dependency Estimation
Bandit Algorithms, Sequential Decision Making
Outlier Detection, Clustering
You may find more information about me here: